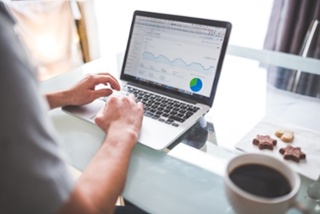 Microsoft Dynamics NAV
Microsoft Navision is NAV, is an enterprise resource planning (ERP) solution created for the small to mid-size business seeking to streamline and consolidate business functions. NAV helps these businesses remain competitive by integrating crucial company functions such as ordering and inventory, finance and accounting, HR and payroll, and sales and marketing all under one dashboard. Microsoft Dynamics NAV enables you to make smart decisions that have a direct impact on your bottom line—increasing margins and improving your cash flow. Simple to learn and use, Microsoft Dynamics NAV business management software works with your existing technology and scales as you grow to deliver long-term value.
What is Microsoft Navision ERP?
In 2002, Microsoft announced the acquisition of a large Danish company called Navision. Their portfolio of services has been rolled into Microsoft Navision ERP or NAV for short. In 2005 the software was rebranded as Microsoft Dynamics NAV, and Microsoft has continued to upgrade and improve features of the software each year since. Today NAV is a top-rated ERP that allows companies to streamline all business functions within one platform. NAV can be deployed in the cloud or on-premise and both fully support the software on any digital device.
Microsoft Dynamics NAV has multiple software modules, including:
Financial management
Allows real-time management in the cloud of your total profit and loss numbers along with budgets and cash flow.
Supply chain management-Inventory management
Helps businesses impose stricter controls on inventory costs, ordering, and vendor management.
Sales
Imposes accountability on sales teams by connecting KPIs with profit and loss numbers. Allows billing straight from Outlook with a PayPal link to speed up payments.
Purchasing
Automates many of the by-hand purchasing functions that served to wasted time. Implements approval procedures to keep a tighter rein on expenses.
Project management
Provides all the tools you need to manage time and labor. Track employee hours by activity, creating a 360 view of any customer project.
Manufacturing
Service Management
Human Capital Management
OUR MICROSOFT DYNAMICS NAV SERVICES:
Consulting
Implementation
Integration
Training
E-Tek is a Microsoft Dynamics NAV partner offering consulting, integration, implementation, and training services based out of offices in the New York Tri-State and Palm Beach, Florida area. Our team of experts, each with over 10 years of experience in the industry, work to understand the unique needs and challenges of your business, and provide ongoing support and training to your team.
Let us show you how Microsoft Dynamics can help your business.