Microsoft Dynamics CRM
Keep your focus on your clients, not your software limitations
Provide your business with customer visibility that drives long-lasting business relationships. Understand how to best engage each client, track your relationships and increase revenue.
Our Microsoft Dynamics CRM consultants will help you design, implement and integrate the Microsoft CRM solution that is specifically tailored to meet your company's requirements. Once your CRM strategy is implemented and underway, our consultants offer Microsoft Dynamics support training to help you improve workplace efficiency.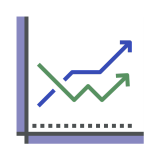 Grow your business profitably
Use built-in digital intelligence and automated business processes to increase your revenue while controlling acquisition costs.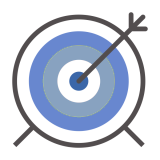 Sell more by staying focused
Maximize your sales team's performance by reducing distractions and helping them focus on the priorities.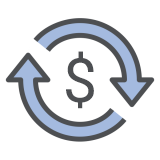 Work smarter to win faster
Powerful sales management software to close deals faster by working more efficiently, collaborating better, and applying smarter contextual insights.
Microsoft Dynamics CRM is now a part of Dynamics 365.
Find out the exciting, seamless way Microsoft has packaged your CRM and ERP needs into one business platform with Dynamics 365. Find out More!
What is CRM?
Customer relationship management (CRM) is the electronic visibility and maintenance of relationships, and the tracking of information, sales, and communications – all in one place. CRM systems provide a channel for categorization, organization and company-wide accessibility to data at your fingertips across all devices.
As one of the nation's leading Microsoft Gold Certified Dynamics CRM partner and a proven leader in CRM strategy solutions, we have successfully implemented large, complex CRM solutions all across the country.
Key Functionality Components

Leads
Creation, tracking, and management through entire sales cycle

Accounts/Contacts
Relationships, participation in activities and hierarchy

Opportunites/Products
Creation, tracking, visibility, and monitoring

Activities
Task, calls, emails, appointments, and surveys

Cases
Service Management, tracking, and visibility

Workflow
Automation of process and handoff of activity responsibility
How does a CRM system help you?
CRM tools centralize customer information, automate marketing interactions, provide business intelligence, and facilitate communications for increased productivity. A CRM product tracks sales opportunities, analyzes data, and allows you access to the information you need to deliver the best results for your customers.
Customer relationship management solutions make the client-related functions of business streamlined and more manageable. Juggling marketing campaigns, data analysis, meetings, customer service, and more is a tall order. Microsoft Dynamics CRM unites these functions into one solution.
Learn more about what Dynamics CRM has to offer.
Why Microsoft Dynamics CRM?
A flexible solution, that's easy to customize
Integrated to your Microsoft applications like Outlook, Office and Excel and your Dynamics ERP System
Your choice of online (SaaS) or on-premise
Online Saas (Software as a Service) model has frequent releases bringing new functionality – available on any device, anywhere
Many other add-on products available that integrate out of the box.